Racial Inequality Continues 
Unfortunately, this a sad truth and we keep seeing it happen day after day. Mortgage Lending discrimination of African Americans still exist they still find it harder to get a home mortgage by a bank than white people.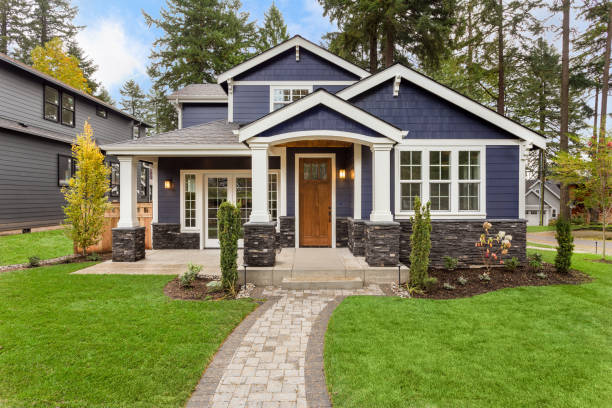 While we have been also seeing lawsuits against banks, initiatives, studies, and even federal laws condemning these practices, they still go on, according to a Business Journal analysis of Home Mortgage Disclosure Act. Even though this analysis was made in Baltimore, we have no doubts that the rest of the country is the same.
Only in Baltimore, banks deny home mortgages to African Americans 1.9 times more than to whites. According to the mortgage data, Baltimore is the worst location for an African American to get a new mortgage when asked to the bank. Even though there have been made many changes and banks even have many different mortgage lending products which can and should be used by first-time home buyers, this doesn't seem to be enough.
While racism, segregation, and discrimination isn't something new in Baltimore, these remain as unanswered problems that keep aggravating every single year.
Banks shutting the door on homeownership for people of color
Bankers, on the other hand, said that there is nothing wrong with the situation because it simply doesn't exist. These bankers keep insisting that the data collected by the Home Mortgage Disclosure Act is incomplete since it doesn't include why the loan was denied. Still according to bankers, there are many different reasons that can lead to a loan denial. These include employment history, down payment information, debt-to-income ratios, credit scores, and credit history.
According to all the bankers who were interviewed, they don't believe there is any racial discrimination in Baltimore and that their main job is to ensure that the person has the ability to pay for the loan.
While on one side of the equation we have African Americans who, due to their past, weren't able to accumulate wealth to generate more wealth now, and on the other side, we have bankers stating that the rules are extremely tight especially after Dodd-Frank Act which makes banks responsible when they take on risky loans.
According to Donnell Spivey, a real estate broker who is committed to the housing and lending equality for more than 30 years, there are three main problems among black home buyers and that are preventing them from getting a mortgage. Student loan debt, credit score, and limited money for a down payment are the 3 factors.
Failure to implement programs that work
Another fact mentioned by Donnell Spivey was that Wells Fargo stopped a plan they had to fund a successful down payment assistance program. After being confronted with this news, Wells Fargo stated that they will start offering the LIFT program in more markets in the next year and they are evaluating Baltimore at the moment.
Banks should try new scoring models
Banks keep using the same old credit score model when there are different models that could work a lot better. One of them is the VantageScore model which takes into account the utility and rent payments. The truth is that if someone has enough money to pay for their utilities and home rental, they can surely pay a mortgage instead.
Please Leave a comment and Subscribe for more great content